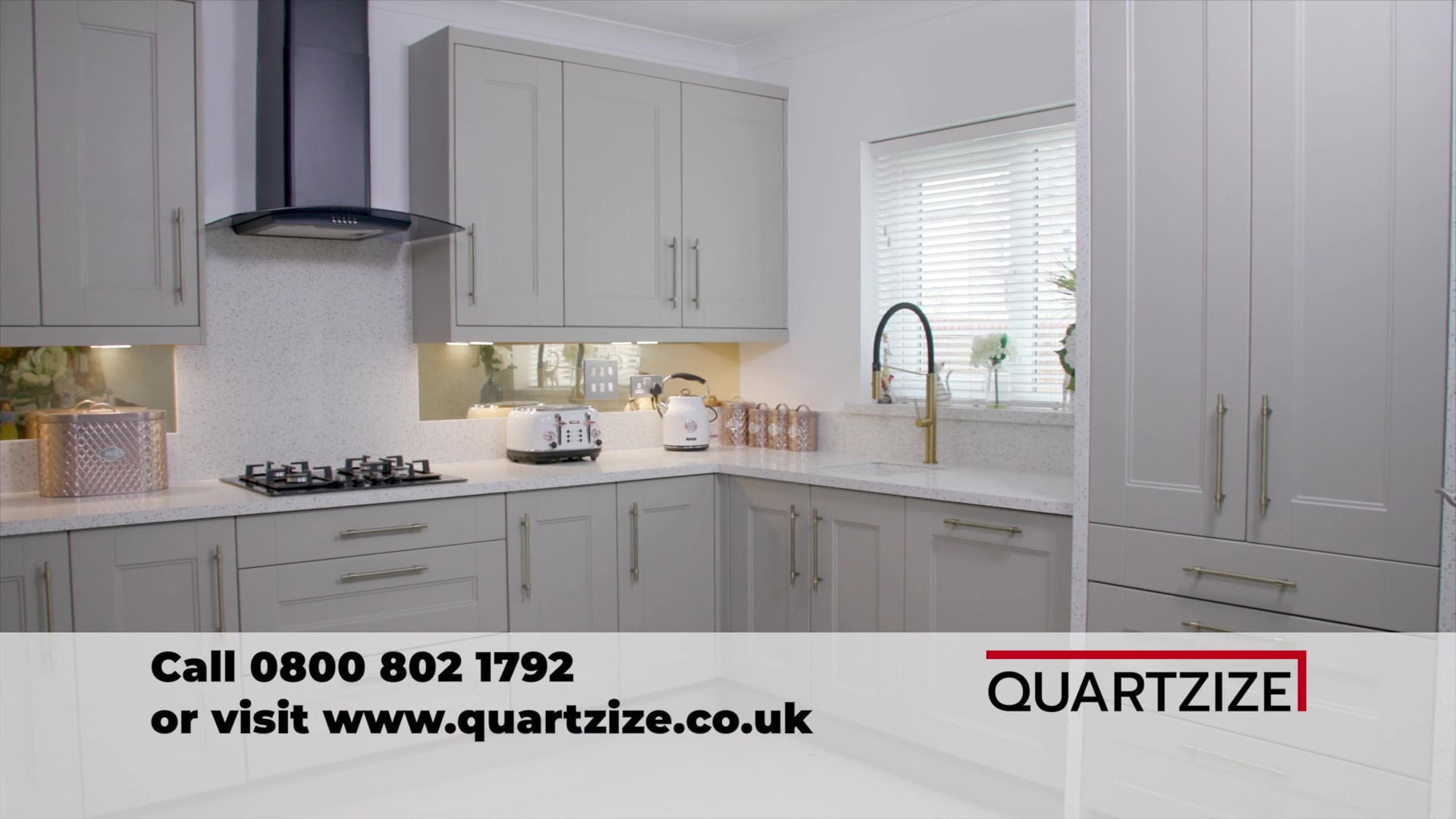 Transform your kitchen with a new quartz worktop from Quartzize
Quartz Worktop Overlays
You're tired of your old kitchen worktops and you want to replace them, but you don't want the hassle or expense of traditional stone worktops.
Quartzize is a new type of quartz worktop that is light enough to fit on your existing kitchen counters, but still has all the benefits of natural stone. It's stylish, durable, and more affordable than traditional stone worktops. And since it's made from solid quartz, it's 100% waterproof and highly resistant to scratches, marks, and stains.
Replacing your old kitchen worktops with Quartzize is fast, easy, and affordable. With a choice of 25 beautiful stone styles, there is a finish ideal for any kitchen.
The beauty of Quartzize
Go over the top to transform your kitchen
The benefits of Quartzize
There are so many reasons to invest in your dream kitchen. Quartzize makes it easy and affordable.

Affordable
Enjoy the beauty and durability of a quartz worktop without breaking your budget.

Quick Installation
Effectively fitted within a day with no mess, and leaves a long lasting, beautiful, high quality finish.

Timeless Beauty
There is something about stone that means it never goes out of fashion

Durable
Scratch resistant surface and is more than tough enough to withstand everyday knocks and scrapes

Easy To Care For
Quartzize surfaces offer a quick and straightforward maintenance routine; simply wipe them down with a damp cloth to keep them looking pristine.

Hygienic & Stain Resistant
An almost perfectly smooth surface (non-porous) leaves nowhere for germs to hide, unlike Granite. We have tested our product to prove, not even stubborn red wine leaves any marks on your surfaces
Refresh Your Kitchens Look with Quartz Worktops
No need for removal - our quartz overlays fit neatly on your existing worktop.
Replacement Kitchen Doors
We have a fantastic range of replacement kitchen doors that you can choose from.
Professional Fitting Teams
Across England, Scotland & Wales
Wherever you live across England, Scotland and Wales Quartzize can offer you a first class service from the initial design consultation through to the completion of your kitchen worktops.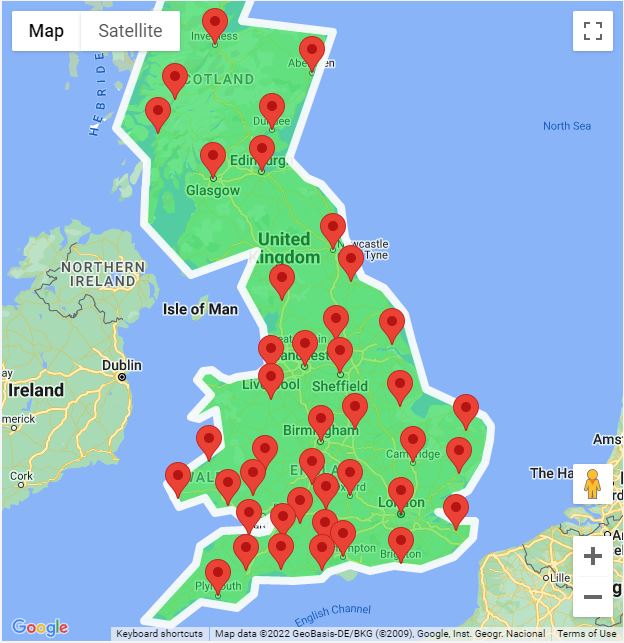 Made to cover your existing worktops - Most Kitchens fitted within a day.
Frequently asked questions
Still have questions?
If you cannot find an answer to your question in our FAQ, you can always contact us
and we will be with you shortly.
Quartz kitchen worktops for up to 30% less than granite.
Lines Open: Mon to Fri: 8.30am to 8.00pm • Sat: 8.30am to 6.00pm • Sun: 9.00am to 5.00pm